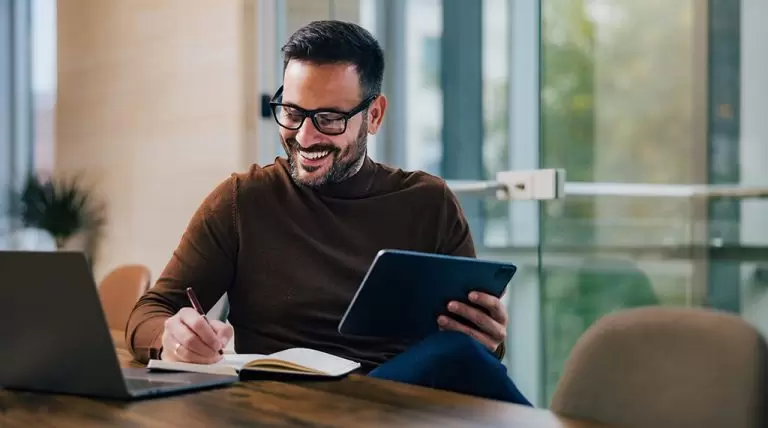 Endless world of Opportunities
Documents always have been, and always will be, the main engine of economic activity, the element that leads business processes, persuades managers to purchase products and services, and administrates the closing of transactions. For this purpose, millions of documents of various types are created and used for all business needs. Some are functional office documents used to perform routine business processes, and some are beautifully designed for marketing efforts and other needs. Organizations today need high capabilities both in terms of designing documents and in terms of automating their use, so that business processes can be carried out quickly and efficiently. For example, it is important that the process of signing agreements be quick and be accomplished digitally, instead of manually signing a physical paper document, scanning it, and then transmitting it by email. The manual process is too long and cumbersome, and its inefficiency takes a heavy economic toll that organizations cannot afford to pay.
Adobe empowers the digital documentations
Adobe is considered a pioneer in the field of digital documents, and the solutions it offers in this field currently lead the business activities of millions of companies around the world, both in the field of design, and in the areas of sharing and driving business processes.
Among Adobe's notable solutions we can note:
Electronic secured documents
Adobe Sign is an advanced cloud service for sending documents for electronic or digital signatures authenticated by a trust service provider, tracking and managing them from any location and on any device. The service provides a solution for a wide range of documents on the enterprise or company level, including forms, contracts, price quotes, and endorsements. The signature complies with the requirements of the Israeli Electronic Signature Law, and the most stringent standards of both the U.S. and the European Union.
Adobe Sign sends documents for signature, integrated into management systems where workflow interfacing is required. The service also enables user administration, collection of multiple signatures, creation of web forms, branding the signing process, execution of clearing and signing via the site, and managing the organization's document workflow process. In addition, the signature is accompanied by a full and detailed report of the process, from transmission of the document to the recipient, including documentation of the date, time and location, until the document is signed. The recipient does not need Adobe Sign or another Adobe product to sign the document. The signer receives an email with a link to the document on the cloud, and only needs an internet connection and browser.
Digital creative solutions
Adobe Creative Cloud gives your creative team access to the world's best applications and services, and all the other tools they need to create stunning documents. You can easily get started using product guides that accompany your staff step by step, hundreds of training videos, and exclusive telephone access to Adobe product experts. By using Adobe CreativeSync, you can easily collaborate and keep all assets close at hand.
Click for More Innovative Solutions
Need more information?
Contact us today!