VDI – Virtual Desktop Infrastructure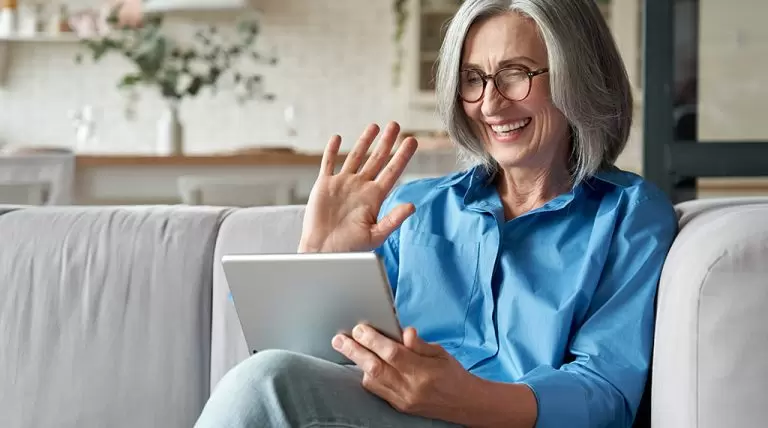 Remote Work Changes
For a long time, remote work was the exclusive province of sales people, field workers, and managers on global business trips. Nonetheless, as you know, the COVID pandemic forced entire organizations to convert their work patterns and those of thousands of their employees to remote work. Simultaneously, it was found that cloud-service applications (SaaS) do not adequately support the transfer of entire organizations with thousands of staff to remote work.
How VDI solution works?
VDI (Virtual Desktop Infrastructure) is an infrastructure virtualization solution for desktops. This way, the computer's OS (Windows or Linux) runs on the cloud service provider's remote server, from where it is managed. Users can access virtual desktops and corporate software on their end devices, with the exact same experience as if they were working from their actual computers at work (including options for customization and local file saving). This solution supports a wide range of end devices including desktops, thin clients, laptops, and more.
The VDI cloud service is a powerful solution that can be quickly and easily deployed widely. It saves costs and safeguards employee productivity.
Admin Implementing tool
It equips an organization with a management system that allows widespread installation of virtual desktops, applications, profiles, images, and policies in hybrid cloud environments, as well as managing their complete lifecycles easily and efficiently. Administrators can set a specific image for a particular user or a joint image for a large group of users. The automatic processes save a great deal of the manual labor that was previously required of IT staff, cutting costs and simplifying and streamlining the complex administration of an organization's end devices.
Economic Benefits
VDI solutions offer an additional series of operational and economic benefits:
Flexibility in hardware use – organizations can extend the shelf lives of their end devices, and, when replacements are required, can opt for less expensive and less powerful systems, since most processing loads are handled on remote servers.
High-End cloud security
High level of security – all data and applications are saved in a secured cloud environment instead of being stored on end devices. Therefore, even if a device is lost or stolen, it's easy to block access to the data stored on the cloud and ensure its integrity. Furthermore, the high level of security allows organizations to include employees' personal devices on the corporate network (as most prefer), without the fear of infiltration or information leaks that haunted the BYOD phenomenon before the launch of VDI.
Support for business changes – during peak seasons, organizations can easily add more staff to their system and give them immediate remote access to the programs they need for their jobs.
Abnet Communication has a wealth of experience in deploying VDI solutions at large organizations who switched thousands of employees to remote work overnight. Our knowledge is at the service of every organization and distributor interested in this promising field.
Click for More Innovative Solutions
Need more information?
Contact us today!