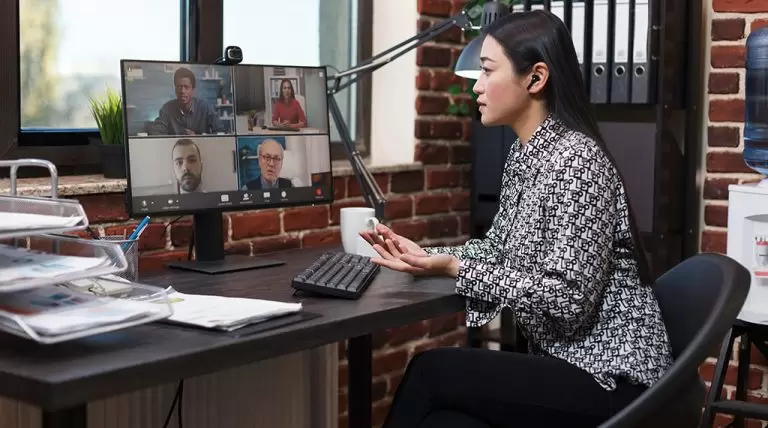 Maximizing Server usage
Virtualization is one of the foundational technologies of the digital world; it constitutes a fundamental change in the world of IT and is essential to today's cloud infrastructures. Virtualization was developed because x386 servers can run only one application and one operating system at a time, meaning that large and expensive servers would only be making use of 10% to 20% of their processing power and storage.
Sharing Hypervisor management program
Virtualization has made it possible to transform a single physical server into a multitude of virtual machines (VMs), each of which operates independently from the rest. This way, a single physical server can transform into a panoply of virtual servers running different applications and operating systems simultaneously. The Hypervisor management program is shared among all virtual machines, allocating computing resources to each virtual machine according to changing needs. The various services in this field allow the content of each virtual machine to be duplicated, saved in a file, and easily transferred from one virtual machine to another, to a physical server, and even various clouds.
Benefits of Virtual Servers
Thanks to these functions, each server has reached close to 100% utilization, organizations have succeeded in dramatically reducing their server acquisitions and their server purchase costs, and improving performance, flexibility, and ease of management. This makes it possible to cut down on the real estate required to store servers, reducing cooling and maintenance costs.
Virtual technology suits your business
It is difficult to describe the world of the cloud without virtualization technology. Even the biggest suppliers would not be able to dedicate an entire physical server to each application, and the hassle would deter organizations from using the cloud. Like other IT services, virtualization has become a cloud service that can be ordered from cloud suppliers and paid for on a per-use basis. Today, any organization can purchase a certain amount of virtual machines in the format that best suits it, increasing or decreasing the number at need and paying on a per-use basis.
Virtualization opens new opportunities
The success of virtualized servers led to the creation of additional virtualization services on the cloud:
Firstly, virtualization of desktops. Cloud service clients can order desktops and applications and distribute them in every location, at the homes of employees, in remote offices around the world, and more. They can be used on a range of end devices running various operating systems. The true importance and implications of this feature were already made clear by the COVID-19 pandemic, which forced organizations to switch employees to remote work. Virtualization of desktops made this possible in a matter of days.
Secondly, virtualization of communications networks allows each application to be run on a virtual network as if it was running on a physical server. All network elements and services are virtualized, including ports, switches, routers, firewalls, load balancers, and private virtual networks.
Abnet Communication offers companies and marketers the tech knowledge and experience needed to build virtualization solutions customized precisely for client needs.
Click for More Innovative Solutions
Need more information?
Contact us today!